Call Maker - Joel Williams
---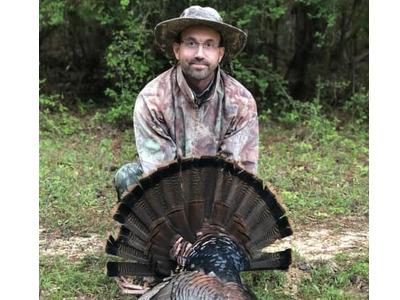 Name: Joel Williams
City: St. Francisville
State: Louisiana
Country: USA
Company Name: FTC Calls
Born: 1973
Description
In 2009, Joel Williams started making turkey calls to raise money for mission trips for his family. It was a great way to use his love for hunting and woodworking to follow God's call, and as a result, Follow the Call (FTC) Game Calls was born. Today, Joel still makes FTC calls with God's mission in mind. His prayer is that when you put an FTC call into your hands, you'll ask yourself, "who's call am I following?" God's call in Christ Jesus is never deceptive, and it always leads to true life.
Have more info about Joel Williams?
We'd like to know!
Sign up for an account and start contributing:
Have an account already? Log In
*Contributions will not post directly to the site. All contributions will be reviewed and considered.