Call Maker - Eric E Cain
---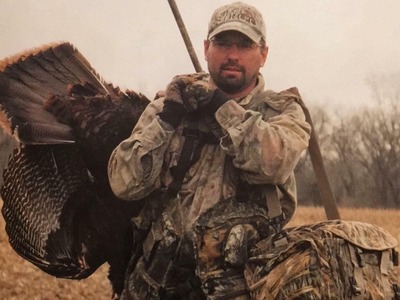 Name: Eric E Cain
City: Ladd
State: Illinois
Country: USA
https://www.facebook.com/cainscalls/
Company Name: Cain's Custom Calls
Description
I started out making wingbone turkey calls back in 2000, around 2010 I started making box calls. I have always liked the Eminence, Missouri style box call. Searcy, McCormac, Fry, and quite a few others from that area of Missouri. I give alot of credit to Gary Rieker who helped me along the way. I'm a avid Turkey Hunter, Member of Princeton Game & Fish Club, I collect turkey, duck, goose and crow calls. I grew up in Princeton, IL and now reside in Ladd, IL. My surrounding area is known for deer hunting, duck and goose hunting, and turkey hunting along the Illinois River.
Have more info about Eric E Cain?
We'd like to know!
Sign up for an account and start contributing:
Have an account already? Log In
*Contributions will not post directly to the site. All contributions will be reviewed and considered.