Call Maker - Charles E Pottorff
---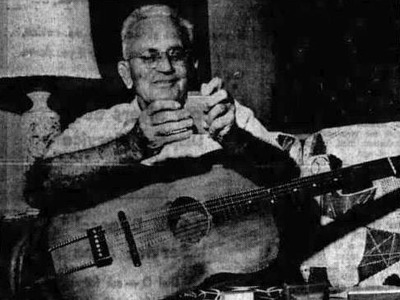 Name: Charles E Pottorff
City: Fort Myers
State: Florida
Country: USA
Company Name: True Tone Hunters Favorite
Born: 1883
Died: 1972
Description
Charles E. Pottorff was born May 17, 1883 in Hampton Pennsylvania and Passed away on June 17, 1972 in Fort Myers Florida, at the age of 89. Mr. Pottorff was a skilled craftsman. He learned the carpenter trade at 19 and for many years made a living as a carpenter and cabinet-maker. In 1925 he built a home in Fort Myers Florida. He opened his woodworking shop on Anderson Ave. in 1944. He is also known for making handmade guitars, which sold for around $175, fruit/salad bowls and the "True Tone Hunter's Favorite" Turkey call. He originally made calls for his own personal use, but as others heard about them the demand increased. Hunters use to say they couldn't tell the difference between the call and a hen turkey.
Calls were made of black walnut and red cedar shipped from his native Pennsylvania. The True Tone Hunters Favorite call is small enough to fit in a king size plastic cigarette case and the striker, a small rectangular piece of slate, would fit into the space for matches. Twenty-one separate operations were required to make a complete call with approximately 2 hours of work to assemble each call. Calls in 1961 originally sold for $4.00 each.
Most of the information is from the Fort Myers News Press, 24 Sept 1961 by Ima L Evans
Have more info about Charles E Pottorff?
We'd like to know!
Sign up for an account and start contributing:
Have an account already? Log In
*Contributions will not post directly to the site. All contributions will be reviewed and considered.